The Witch's Guide to Magical Combat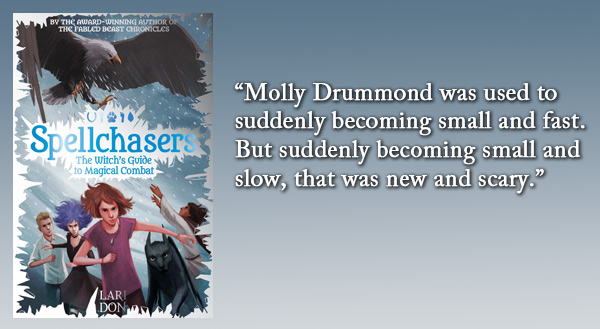 The final novel (and best cover?) in the Spellchasers trilogy.
Writing a trilogy has been the longest and most exciting journey I've ever been on as a writer. Now I'm delighted (but also a bit sad) to have reached the end of Molly's adventures with the magic she discovered and the friends she made on the curse-lifting workshop.
In many ways The Witch's Guide to Magical Combat is my favourite book of the trilogy. There are new baddies, a new member of the Spellchasers team, a strange new twist to Molly's curse, a huge new magical problem, lots more spells and chases and danger, my own favourite chapter in the whole trilogy, and the biggest fight scene I've ever written (so big that I think I'm justified in calling it a battle scene.)
I'm now really keen to know what readers think of the end of the Spellchasers adventure (but please don't read this one until you've read The Beginner's Guide to Curses and The Shapeshifter's Guide to Running Away!)
How to buy this book:
From my publishers Floris Books
From Amazon
Or, best of all, you can buy it from a real bookseller in a real bookshop!