What's Next?
The first of the Spellchasers trilogy, The Beginner's Guide to Curses, was published last year, the second The Shapeshifter's Guide to Running Away has just come out and I'm finishing the third one as fast as I can!
So The Witch's Guide to Magical Combat will be published in autumn 2017.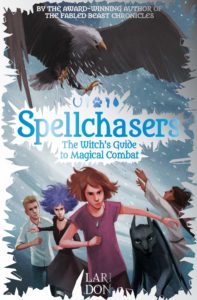 And then I'd probably better get on with writing something else!