Lari Don - Children's Writer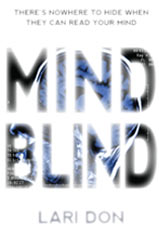 "I killed a girl today, just after the school bell.
I try to tell myself that I didn't really kill her.
That I didn't mean to, that I didn't want to.
But she's dead.
And it's my fault.
So I killed her. "
Ciaran Bane is a criminal with a very useful talent: he can read minds. But his skill comes at a price, and often feels more like a curse than a gift.
find out more...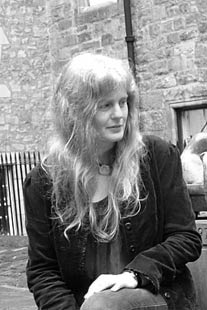 Welcome
I'm a children's writer based in Edinburgh, and I've just surprised myself by adding up all my published books and realising the number hit 20 at the end of last year. You can find out about my most recent books (and this year's exciting new book!) on my most recent blog post.
I'm also just getting to grips with the digital world – all my novels are now available as ebooks. But I still love the real world of bookshops, libraries and schools, and I love doing events to introduce readers to my books. You can find out where I'll be on my diary page.
But you can find me online too! You can watch me tell my favourite Scottish fairy tale (and the cover story of Breaking The Spell). You can see me read (and act out) Orange Juice Peas, in this film; as well as watch a really fabby  trailer for Maze Running, or watch an interview about writing adventure books. And if you want some hints and tips about creative writing, I've written a series of blog posts for the Scottish Book Trust which might give you some ideas! I also blog for An Awfully Big Blog Adventure on the 30th of every month.
You can use this website to find out more about all my books, my writing and my storytelling.  I also write a child-friendly blog about my events and my writing, which you can comment on or link to. Or you can find me on Facebook, or follow me on Twitter.
You can get in touch with me to invite me to visit your school, library or local arts festival to talk about my books and writing, and to share some of my favourite myths and legends. You can also, if you really want to, find out where I was born and what my cats are called. Have fun, and if you have any questions, please email me.