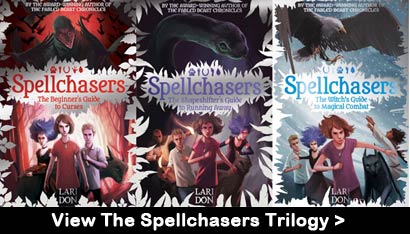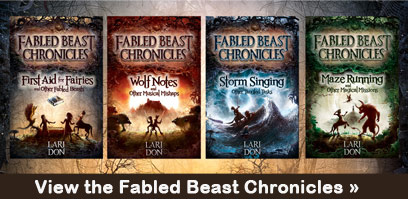 "Now there are so many humans, the fabled beasts that are left must hide in secret places in the folds and on the edges of maps."
First Aid for Fairies and Other Fabled Beasts begins with a vet's daughter finding a bleeding animal on her doorstep, but it's an animal her mother wouldn't believe in. So Helen tries to heal this fabled beast herself, and she is soon involved in a quest for a stolen book, and discovers just how many fabled beasts and magical beings are hiding in the Scottish landscape.
View the Fabled Beast Chronicles »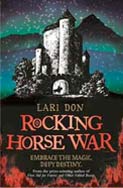 My novels are the heart of my writing. Inspired by my love of myths and legends, and set in the Scottish landscape, they are magical adventures written mainly for 8 – 12s, but I hope they can be enjoyed by anyone who doesn't mind a bit of danger with their magic!
view all novels »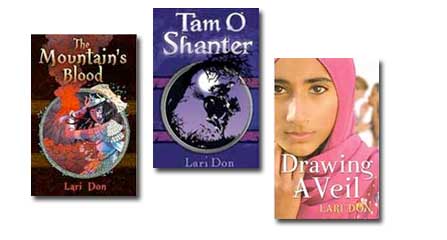 I have written a few short books in simple language for reluctant or dyslexic readers The stories are just as exciting, strong and dangerous as any of my other books for older readers, but the vocabulary, font and page layout have been carefully chosen to make sure that the words are not a barrier between the reader and the story. view all novellas for the reluctant reader »


view all young adult thrillers »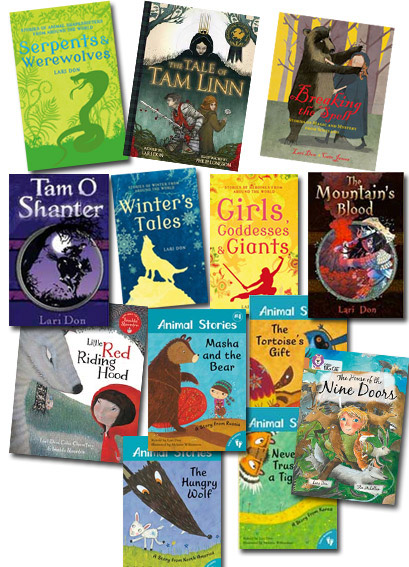 I love old stories. Many of my novels and my picture books have been inspired by old legends, myths and folklore, and I'm delighted that I now have the opportunity to share some of my favourite tales in these collections and picture books. view all retellings »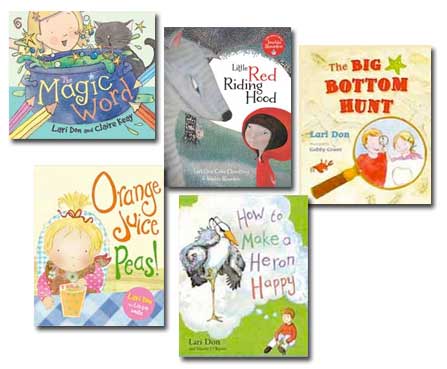 I love writing picture books, because I love seeing the stories come to life with an artist's wonderful illustrations. Also, writing picture books has given me the chance to shout 'Bottom!' loudly in fancy libraries and to flick peas round the kitchen.
view all picture books »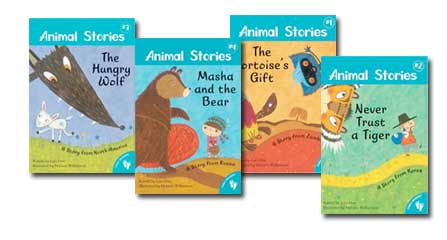 Moving from picture books to big novels is really exciting, but it's also a big jump. These short chapter books are retellings of exciting and funny stories, with lots of pictures to help you follow the story, but plenty of cliffhangers too! view all short chapter books »