About Me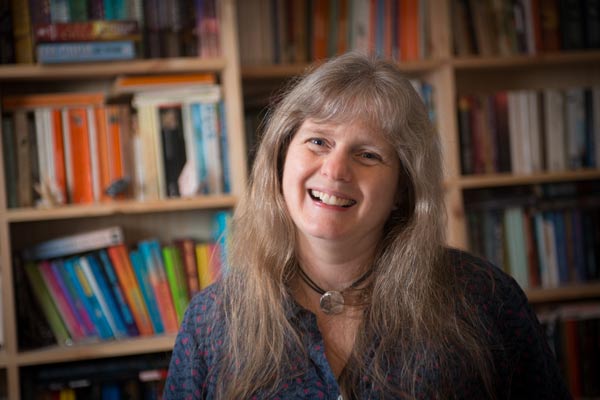 I was born in Chile, and travelled round the most exotic parts of South America and the Caribbean before I was old enough to notice any of it.
I went to primary schools in Tain, Innerleithen, and Dufftown, and then Speyside High School in Aberlour.
I spent ten childhood years living beside a distillery, a river and a railway line, giving me lots of opportunities for incredibly dangerous outdoor games. (My Speyside childhood inspired my new trilogy.)
I became involved in student politics at Glasgow University when I should have been attending maths lectures.
I was the Scottish National Party's Press Officer for many exciting and sleepless years and then a researcher and producer at BBC Radio Scotland.
I have had short stories published in anthologies and magazines, and won the Canongate Prize in 2001.
I now live in Edinburgh, and I'm a full-time children's writer, writing books for all ages, and visiting schools to talk about my books.
I started writing my first children's novel at night while my own children slept, and finished it when my younger daughter started nursery.
My children are both teenagers now, so when I'm writing, I'm mostly distracted by our cats, Tam Linn and Winnie, who keep chasing the mouse, walking on the keyboard to type cats into every chapter, and putting damp muddy pawprints on my manuscripts, which looks quite eerie on a page about wolves stalking Helen, or predators chasing Molly.
I'm always working on the next novel idea, but I usually don't tell anyone the title until I'm nearly finished!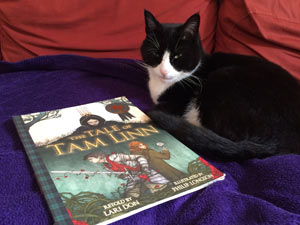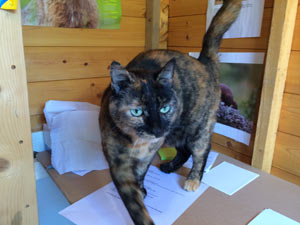 My Blog
Recent Posts